Teacher Refuses School Admin's Instructions to Allow Walkout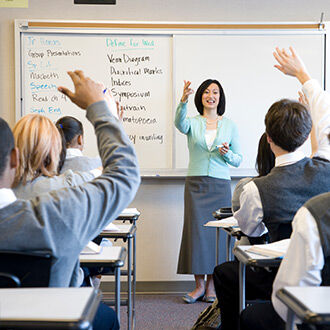 A California teacher is defending his decision to give a student a failing grade for a quiz he gave at the time of the National Student Walkout, even after school administrators instructed teachers not to punish students who participated.
The Washington Times reports David Kissner, a math and science teacher at C.T. English Middle School in Los Gatos, said students shouldn't have been granted permission to participate in a political event.
The school district had encouraged students to take part in the walkout, organized by Youth Empower, a division of the left-wing national Women's March.
Kissner said publicly funded schools should not promote highly divisive political activities, and encouraging the student walkout violated district policy.
Corrie O'Connor