"Jesus Revolution" Review: Hippies find Faith in Inspirational Drama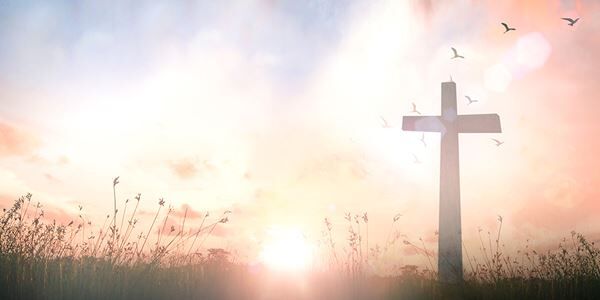 By John Hanlon
Early on in the new film Jesus Revolution, Christian minister Chuck Smith (Kelsey Grammer) gripes about the hippies he sees on the news. It's the late 1960s and he's so frustrated he even tells his daughter Janette (Ally Ioannides) he'll talk to a hippie if God sends one to his door, acting as if they're a foreign species that need a good talking-to. When Janette brings home a hippie, Chuck's face falls. He didn't really want to talk to one. He just wanted to look down upon and criticize the free-spirited youngsters who spoke freely about peace and love.
Fortunately, Janette pushes him out of his comfort zone and Smith listens to the words of Lonnie Frisbee (Jonathan Roumie), a long-haired hippie who tells the minister that his people aren't that different than Smith's congregants. They, too, are searching for something in their lives but Lonnie adds, "We can only walk through doors open to us" and Chuck's church is "a door that's shut."
Based on the book By Greg Laurie (and the real movement in the late 1960s), this memorable drama offers a religious message and a history lesson about a movement that started small and grew into something monumental.
The story focuses on Chuck and Lonnie and their surprising partnership while telling the story of Greg Laurie (Joel Courtney), a teenager searching for answers in his own life. "I don't really know what a family feels like," Greg says early on. His father left him and his mother faces her own personal struggles, leaving Greg alone to search for purpose in life. He searches for answers in military school, in drugs and eventually in the church.
Brothers Jon and Andrew Erwin (who co-directed American Underdog and I Can Only Imagine) serve as producers here with Jon also serving as a writer and co-director (alongside Brent McCorkle). Like some of their previous work, this movie has a Christian message but this one isn't focused on any one individual. It's broader than that, presenting the birth of a movement itself.
The first hour really thrives, not only in presenting young people — especially Greg — as searching for answers in their lives. It also shows how some ardent Christians, including Chuck, overlook and ignore people whose lifestyles they don't agree with. The second hour gets a bit messier and rushes through a number of stories (including Lonnie's growing ego, questions about the movement's cult-like following and Greg's eventual promotion as a youth leader).
While the first hour feels well-paced and thought-out, the second hour feels like the writers were trying to fit a lot into a crammed space.
By the conclusion, the film comes together and ultimately redeems itself with an ending that reveals what happens to all of the key players involved. Although the film's Christian messages are here, the drama also works nicely as a broader morality tale about how people sometimes lose sight of what they are aiming for. Those are lessons that anyone can relate to, regardless of their religion.
That being said, the writers nicely present all of the characters here as flawed human beings. "God has a long history of using flawed people," Chuck admits during the film's final act. The actors do commendable jobs here with Roumie and Courtney really carrying both the high and low moments of the story.
There's a lot to unpack in this story and the film's second hour doesn't work as well as it should but Jesus Revolution manages to succeed despite some bumps along the way.