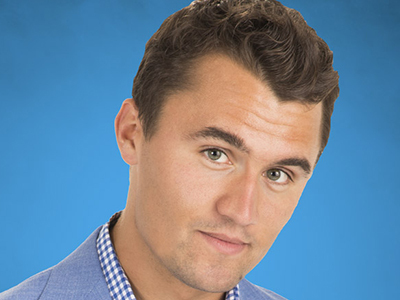 Charlie Kirk is the next big thing in conservative talk radio and he's now hosting a daily radio show called "The Charlie Kirk Show" on the Salem Radio Network.
The radio show can be heard on great talk radio stations all over the country. He also airs a daily podcast of the same name, which has become one of the top 10 news shows on Apple New Podcast rankings.
Show Links:
---
Saturday, September 18, 2021
For more exclusive interviews, insight, and analysis like this, SUBSCRIBE to The Charlie Kirk Show TODAY: https://apple.co/2VCxGsh And for EVEN ...
---
Monday, September 20, 2021
Over the weekend individuals voluntarily crowded into an indoor venue and didn't wear face masks. No, it was not a freedom-loving concert or football game in Texas or Florida; it was the Television Academy's annual Emmy Awards broadcast show.
Liberals keep one-upping each other when it comes to hypocrisy with regards to COVID-19 and deman...