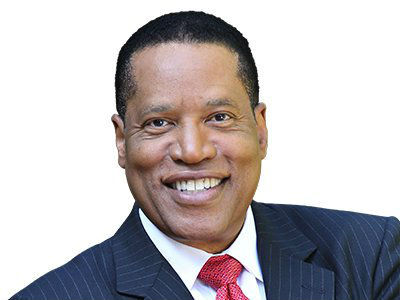 Larry Elder is an American lawyer, writer, and radio and television personality who calls himself the "Sage of South Central" a district of Los Angeles, Larry says his philosophy is to entertain, inform, provoke and to hopefully uplift. His calling card is "we have a country to save" and to him this means returning to the bedrock Constitutional principles of limited government and maximum personal responsibility. Elder's iconoclastic wit and intellectual agility makes him a particularly attractive voice in a nation that seems weary of traditional racial dialogue." – Los Angeles Times. Not for the timid and weak of mind… no special interest group escapes the author's indictment… Elder's voice is refreshing even when you disagree with him." – Publishers Weekly
---
Wednesday, June 16, 2021
Hmm… You don't see any inconsistency there?
---
A new powerful new documentary called "The Streets Were My Father" features three Chicago men, two Hispanics and one Black, who grew up without fathers. All three did hard time for serious offenses, including murder.
The film, with no narrator, just lets the men talk. None blames "systemic racism." All concede they...