Call the show at 800-831-0718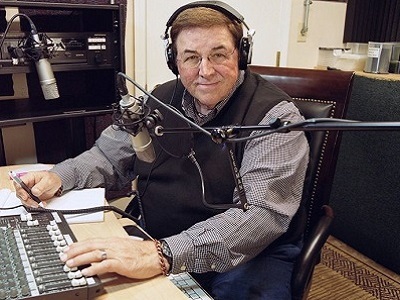 The FLOT Line hosted by Rick Hughes is 30 minutes of inspiration, motivation, education, but never any manipulation. FLOT is an acronym for Forward Line of Troops. Rick teaches principles from the Bible focusing on God's 10 unique problem-solving devices designed to act as a main line of resistance in your soul (a FLOT line) preventing the outside sources of adversity from becoming the inside pressure of stress in your soul. The intent is to give you information to help you identify the plan of God for your life.
Tune in to The Flot Line Sunday at 7:30 AM on AM 860 The Answer KPAM
1.800.831.0718
Show Links:
Sponsored By:
---
Born in Birmingham, Alabama, Rick never knew his father. He was raised in a federal housing project by his mother and because of difficulties associated with single parenthood, Rick was placed with several guardians. Lacking self-discipline and authority orientation he was a low academic achiever in school.
In his senior year (1963-64) at Woodlawn High School, Rick set state records in track and field. He was also chosen to the high school All American Football team. Because of his size, 6′ 3″ and 250 pounds, and ability in football, he was offered a football scholarship to an out-of-state university. However, his SAT scores were so low that the scholarship offer was withdrawn.