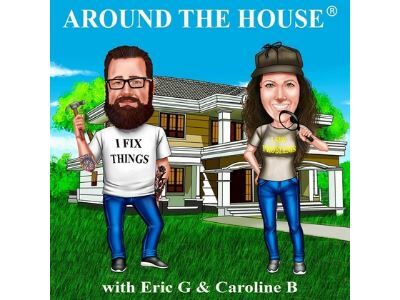 Host of "Around the House"
Saturdays 12pm - 2pm

Show Links
Show Links:
---
Around the House with Eric G and Caroline B is not your typical handyman or DIY show as we take a deeper dive into projects at home so you know how to complete them. The two hour show will talk about current events, celebrity interviews, and product giveaways. Everything from your latest DIY project to a Healthy Home and what you need to think about before you jump on in.
Today's homeowner is looking for the latest information in home technology and we are here to bring that to you. Remodeling is a huge trend as people have been spending more time at home than ever.
Each Saturday, Eric helps listeners throughout the Northwest tackle their home improvement goals by offering advice on maintenance, repair, and designing for remodeling or renovation of their home. With Eric's vast knowledge of the construction field, he can get any listener headed in the right direction. Tune in to Around the House where we make that DIY Project fun! For More information check us out at www.aroundthehouseonline.com or email [email protected] for more information about his show.