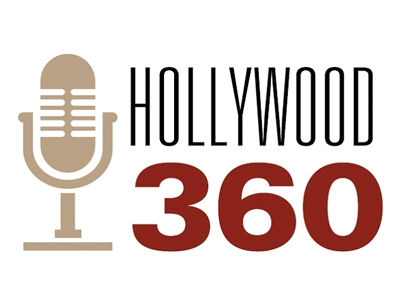 Spend time with Carl Amari as he showcases Hollywood's past and present. Carl brings you classic radio shows from Hollywood's golden age, celebrity interviews, trivia contests, movie reviews, the latest entertainment news and much more.
Show Links:
---
mari is the Founder of Radio Spirits, the world's largest marketer and distributor of classic radio programs. Amari spent 20 years licensing more than 60,000 original radio programs from the estates of the creators. Amari created the nationally syndicated radio show When Radio Was (hosted by Art Fleming and later Stan Freberg) to feature these gems of radio's past. CD collections of these golden-age radio dramas are sold in retail store chains everywhere. Amari developed the 24/7 Radio Classics channel for Sirius/XM. Under Amari's leadership, Radio Spirits was twice named to the INC. 500 list of fastest growing privately held companies. In 1998, Amari was featured on the cover of INC. 500 Magazine. His business accomplishments have been highlighted in The Wall Street Journal, The Chicago Sun-Times, The Chicago Tribune, Variety, The Associated Press, Entertainment Weekly, The LA Times and The New York Post. Tribune Broadcasting named him one of "Chicago's Very Own."
In 1998, Amari sold Radio Spirits to the public company Audio Book Club and in 2001 formed Falcon Picture Group, a company that specializes in the development of family-friendly entertainment projects. Through Falcon Picture Group, Amari controls exclusive licensing rights to more than 10,000 classic TV shows, including "Family Affair," "Make Room For Daddy," "The Life & Legend of Wyatt Earp," "The Real McCoys," "The Adventures of Jim Bowie," "Bozo's Circus," "Suspense," "Hopalong Cassidy," "The Flip Wilson Show," "The Dean Martin & Jerry Lewis Show," and "Sergeant Preston of the Yukon" to name a few. DVD collections of these classic TV shows are sold in retail stores worldwide.
In 2007, Amari parlayed his experience and passion for radio drama into the creation of the award-winning Word of Promise audio Bible published by Christian giant Thomas Nelson, Inc. The NKJV New Testament was released in October 2007 and won 2008's highest Evangelical award, The Christian Book of the Year. The Word of Promise stars Jim Caviezel (The Passion of the Christ) reprising his film role as Jesus, with Michael York, Terence Stamp, Lou Gossett, Jr., Marisa Tomei, Lou Diamond Phillips, Ernie Hudson, Kimberly-Williams Paisley and many other celebrities voicing roles of the New Testament.
In October of 2008, Amari produced a youth edition of the New Testament entitled The Word of Promise: Next Generation. This recording features many young Hollywood stars of Disney fame including Cody Linley, Emily Osment, Marshall Allman, Corbin Bleu, AnnaSophia Robb, and Jordin Sparks (winner of American Idol Season 6). The Word of Promise: Next Generation won the 2009 Audie Award for Best Inspirational Audio Non-Fiction.
In October 2009, Amari produced The Word of Promise Old Testament featuring more than 400 actors including: Jon Voight, Gary Sinise, Richard Dreyfuss, Max von Sydow, Malcolm McDowell, Joan Allen, John Rhys-Davies, Sean Astin, Marcia Gay Harden, Jesse McCartney and Stacy Keach. The Old Testament was combined with the New Testament and released as The Word of Promise Complete audio Bible in 2009 and has won numerous awards, including 3 Audie Awards and is the #1 selling audio Bible in the world.
Amari is the Producer of The Truth & Life Dramatized Audio Bible: New Testament, a Catholic Bible from the RSV-CE that features Neal McDonough, John Rhys-Davies, Malcolm McDowell, Kristen Bell, Blair Underwood, Julia Ormond, Brian Cox, Sean Astin and other celebrities. It was released by the largest religious publisher in the world, Zondervan Corporation, in November 2010. The Truth & Life Audio Bible: New Testament is endorsed with an Imprimatur by The Vatican and features a foreword by Pope Benedict XVI and is a #1 seller.
Amari is the host and producer of Hollywood 360, a live 4-hour weekly radio program of showbiz entertainment heard coast-to-coast. Amari is the creator/producer of the nationally syndicated radio series The Twilight Zone Radio Dramas. The Twilight Zone Radio Dramas has won numerous awards of excellence including The Audie Award, AFTRA's American Scene Award and the XM Nation Award for Best Radio Drama on XM. Launched in 2002, The Twilight Zone Radio Dramas features radio adaptations of Rod Serling's Emmy-Award winning TV series and is licensed to Amari by CBS and The Rod Serling estate. Hosted by Stacy Keach, each hour-long radio drama features Hollywood celebrities in the title roles. The Twilight Zone Radio Dramas are produced in Chicago and broadcast coast-to-coast each week on 185 radio stations and via Sirius/XM.
To date, Amari has produced four dramatized, award-winning audio dramas, of The New Adventures of Mickey Spillane's Mike Hammer starring Stacy Keach. In these adaptations, Mr. Keach reprises his film and TV role of hard-boiled detective Mike Hammer. Two of the four audio plays were written by "Road to Perdition" author Max Allan Collins who Mickey Spillane himself chose to continue writing adventures of Mike Hammer after his passing. Amari's newest audio drama series is Fangoria's Dreadtime Stories. Hosted by Malcolm McDowell (A Clockwork Orange / Rob Zombie's Halloween 1 & 2) Fangoria's Dreadtime Stories are fully-dramatized mystery, horror, sci-fi and dark humor stories that will 'chill you and thrill you." Written by top writers of today and starring Hollywood celebrities, a new hour-long episode is broadcast multiple times each month on Sirius/XM and streamed worldwide 24/7 on Fangoria's website, which has tens of millions of fan visits each month.
Amari is also a movie producer. He produced the father/son action-drama Madison starring Jim Caviezel, Jake Lloyd, Mary McCormack, Bruce Dern and John Mellencamp. Madison was invited by Robert Redford to open the prestigious Sundance film festival in 2001 and was theatrically released by MGM Studios. Amari produced the romantic-comedy Eden Court starring Thomas Lennon (17 Again / Reno 911) and Kimberly Williams-Paisley (Father of the Bride / According to Jim), which will be released by Echo Bridge Entertainment in August 2012.
Amari is in development on several film and television projects with producers Kim Dawson (Bobby Jones: Stroke of Genius), Max Allan Collins (Road to Perdition) and Tom DeFeo (CEO of Fangoria) including Road to Purgatory, the sequel to the Steven Spielberg film Road to Perdition and the remake to Children Shouldn't Play With Dead Things the Zombie cult-classic.